Instant, risk-mitigated Bitcoin commerce
GAP600 is a pioneering cryptocurrency company that has been active in the Bitcoin space since 2015 and in production since August 2016. The company's diverse professional team is experienced in the fields of online financial infrastructure development, payment and online fraud detection, and business development. The team includes data scientists skilled in building real-time risk engines that model Bitcoin transactions using deep learning data science models, as well as network engineers and software developers proficient at constructing financial-grade platforms.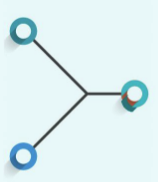 Case Studies & Announcements
Select Customers & Partners
Get in Touch with us today!
GAP600 has a proven track record of Bitcoin and data science expertise. Collaborate with the best.